Payment for Monthly Service


Payment for our service is on the 10th of the month following the month of use.
Billing for the monthly fee will begin on the 10th day of the month following the month in which our service is started.
*Initial registration fees and SIM card issuance fees will be billed together in the first month of usage.
*The usage for the first month will be calculated on a daily basis. If the service is opened on the first day of the month in which the service starts, the same amount as the monthly fee will be charged. (Opening after the 2nd is calculated on a daily basis)
If the payment is unsuccessful, we will send you information about the payment to your registered email address.
If payment is not confirmed by the end of the month, your connection will be suspended on the 1st of the following month.
If payment of the monthly fee is not confirmed for two consecutive months, the contract will be canceled.
If your communications are suspended due to non-payment, and you pay the unpaid amount during the restart period, your line will be resumed within two business days after confirmation of payment.
---
Billing Cycle for Monthly Fees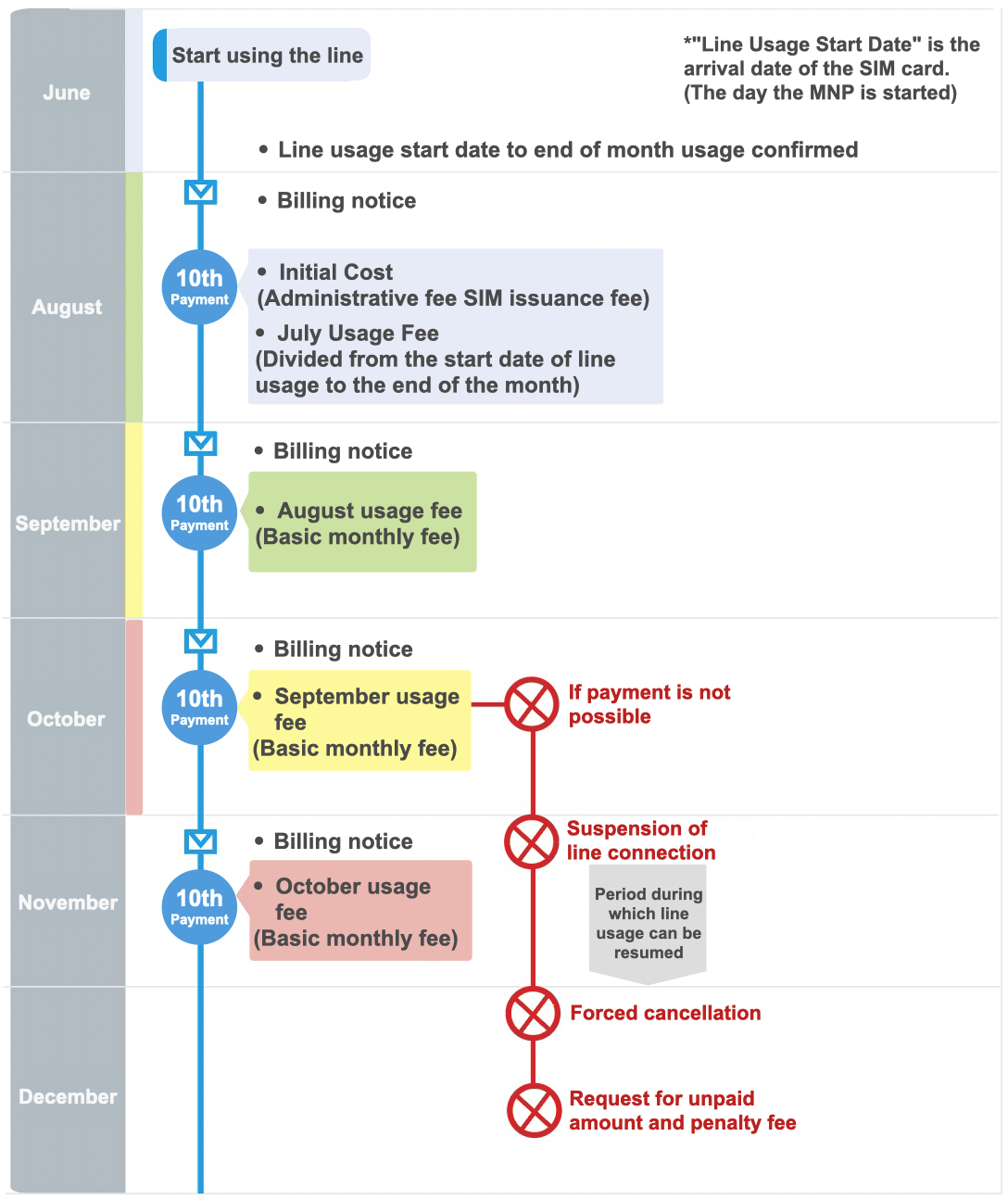 ---

Payment Method
Doctor Mobile
Payment Methods: "Credit Card", "Convenience Store", "Bank Transfer", "Bank Transfer", etc.
* As of July 28, scheduled to be implemented when possible

Payment is basically made by credit card and will be automatically settled on the payment date.
If the automatic payment on the 10th fails, the member can make the manual payment themselves after the 11th. Please refer to the guide below.
Payment Status/Rate Confirmation

If you have difficulty paying by card, please contact the help desk.
Doctor Pad
Payment method: "Credit card", "Convenience store payment slip", "Bank transfer", "Bank transfer", etc.
*As of July 28th, this is planned to be implemented at any time
Doctor Data
Payment method: "Credit card", "Convenience store payment slip", "Bank transfer", "Bank transfer", etc.
*As of July 28th, this is planned to be implemented at any time